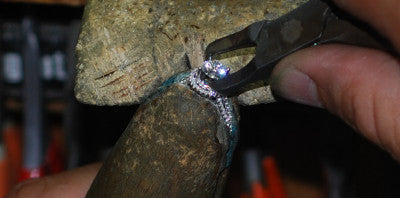 The illustration below shows how a diamond is properly set. The following illustrations depict the steps...
Read On
Our jeweler first measures the ring to determine the current ring size.  Then, using a gauge, he determ...
Read On
Original Ring: Cleaning Process:Cleaning your jewelry removes the dirt and grime from daily wear. First, ...
Read On
&nbsp